cPanel can do more than just host your website! Most reputable hosting providers will allow you to create email accounts under your cPanel web-hosting account.
Features of cPanel Email
Includes basic Webmail
Includes basic spam filtering
Supports both IMAP and POP which is compatiable with almost all devices and email clients
To check how many email accounts you have, in the right hand dashboard look for 'Email Accounts'.
In the following picture, the web-hosting is allowing us to make an unlimited amount of email accounts, do note that the disk usage of these email accounts counts towards the total disk usage of your plan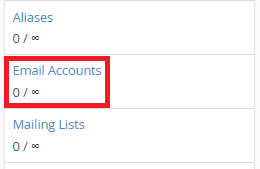 1. Once confirmed your host has given you Email Hosting, click on the 'Email Accounts' tool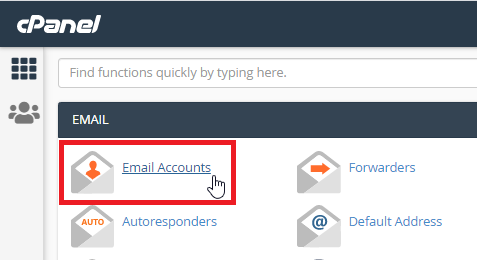 2. Click the blue 'Create' button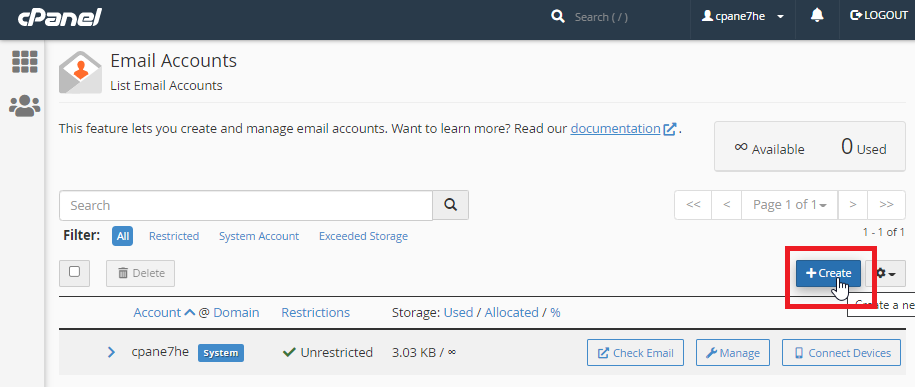 3. Create the email account you want by specifying the first part of the email
ie info@[your-domain]

4. Generate or Enter in a very secure password
Mailbox passwords are frequently attacked and can be used to send spam or sending phishing email's to your customers if it is compromised.

5. Click the 'Edit Settings' button and set your Storage Space to 500MB+ or unlimited, then click create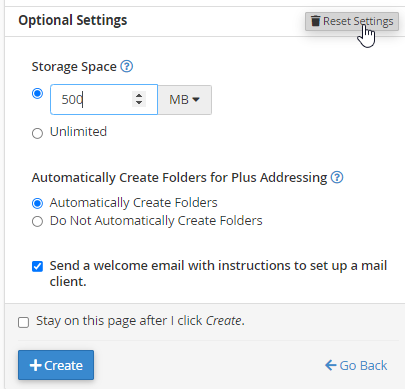 6. You should now see the new email account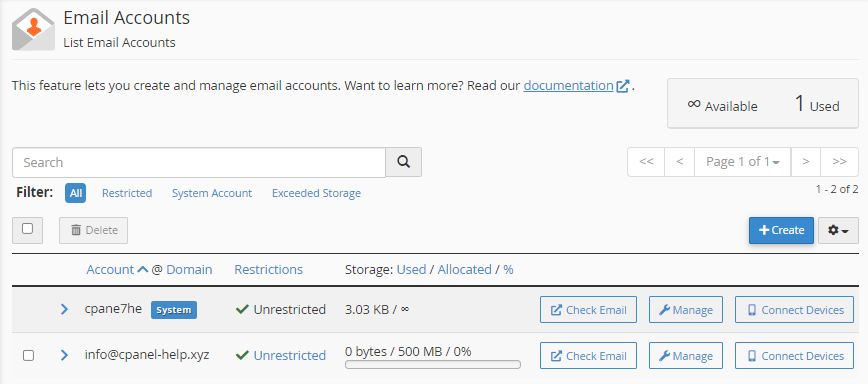 Viewing Emails in Webmail
To view the emails, click 'Check Email'

You may need to click 'Open', if using webmail allot we recommend ticking 'Open my inbox when I log in'