Installing WordPress can be time-consuming, thankfully most good hosts include an automatic install such as 'Softaculous' which automatically downloads the WordPress site files, sets up the database, and configures it in only a few clicks.
1. Within cPanel, Click on 'Softaculous Apps Installer'

2. Select 'WordPress', if you do not see it on the homepage, check under the CMS tab.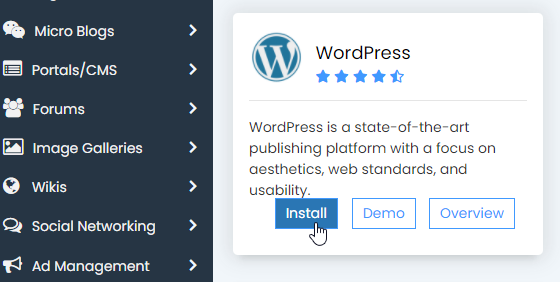 3. Ensure the domain is set, and the 'directory' field is blank

4. Set your 'Site Name' and 'Site Description'. Note down your admin Username & Password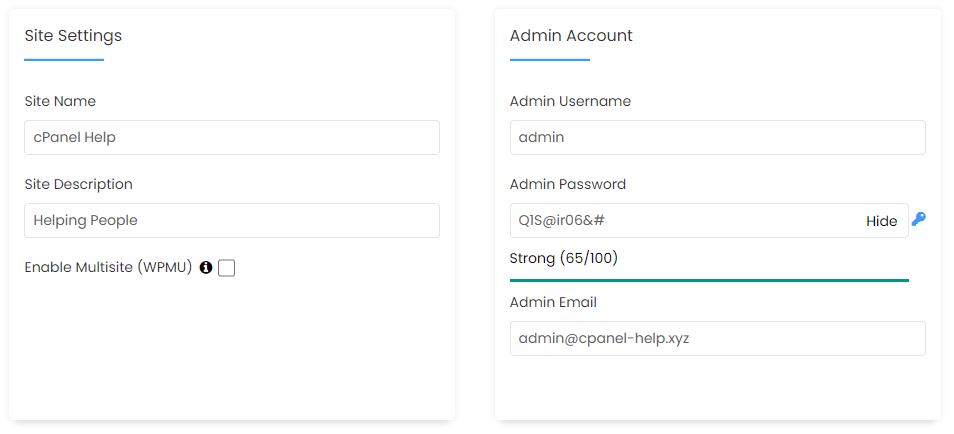 5. Select the theme you want, and click 'Install'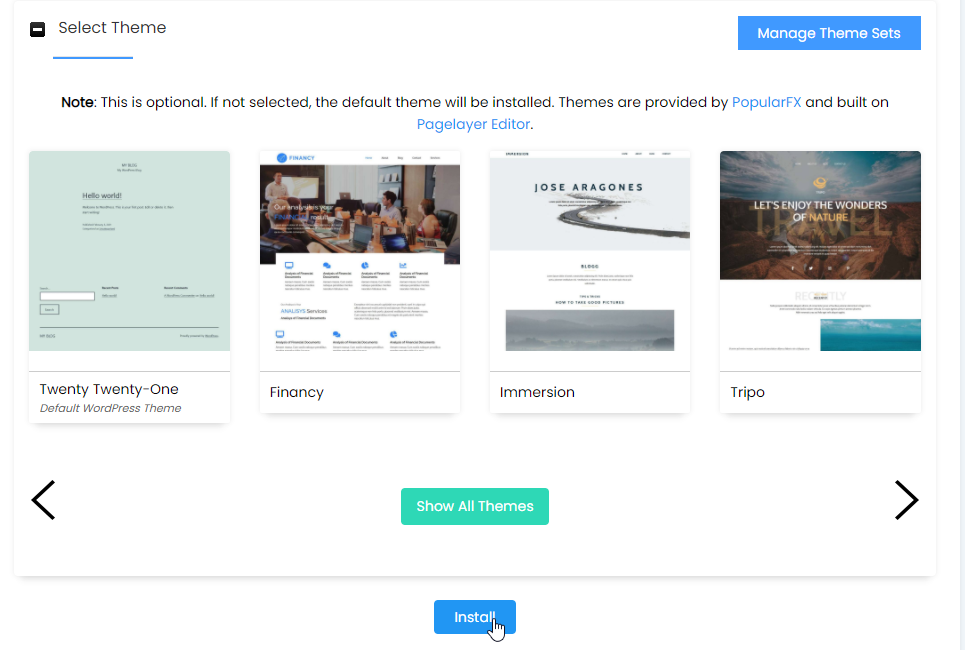 6. To Sign into the WordPress Dashboard, click the 'wp-admin' link

7. Done