Does it feel like you receive more spam than genuine emails these days? You're probably not wrong with spam accounting for 56.5% of all emails according to DataProt and costing over $20.5 billion to the world.
Spam is more than just an annoyance and carries the following risks:
Can contain malware embedded within the message and infect your computer
Can be part of a phishing campaign or scams
Loss of productivity checking emails, and constant notifications stealing your focus
Missed communications
Filling up your mailbox storage
MX Guarddog is one spam filtering solution which we have found that works extremely effectively and works by sitting in front of your mail server and stops spam before they land in your inbox.
Setup
Registration is straightforward with a free 30-day trial with no credit card required.
MX Records
As MX Guarddog sits in front of your domains mail server, you first need to update your DNS MX records to point to their servers. This process is fast and has clear instructions.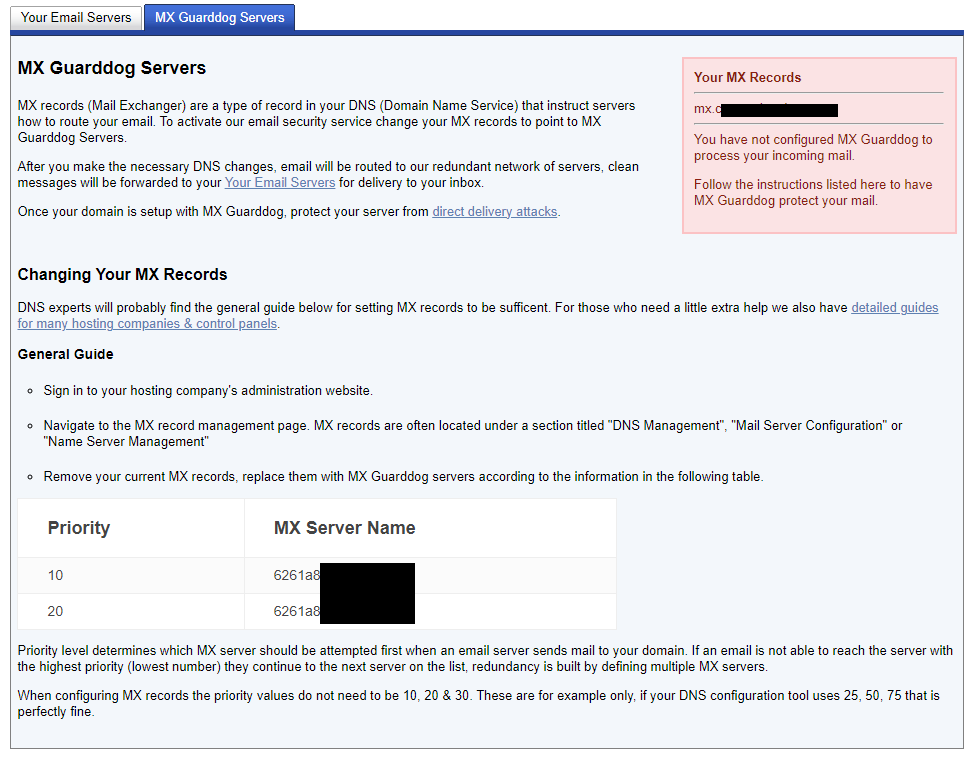 The second major step is setting up the server which MX Guarddog is to forward the filtered emails to, this is typically going to be the original mail server and this was prefilled in.
It's great to see the product supports non-standard ports other than port 25 which can provide a significant increase in security for bad actors trying to circumvent the mail filtering or to get around restrictive hosting providers which block port 25.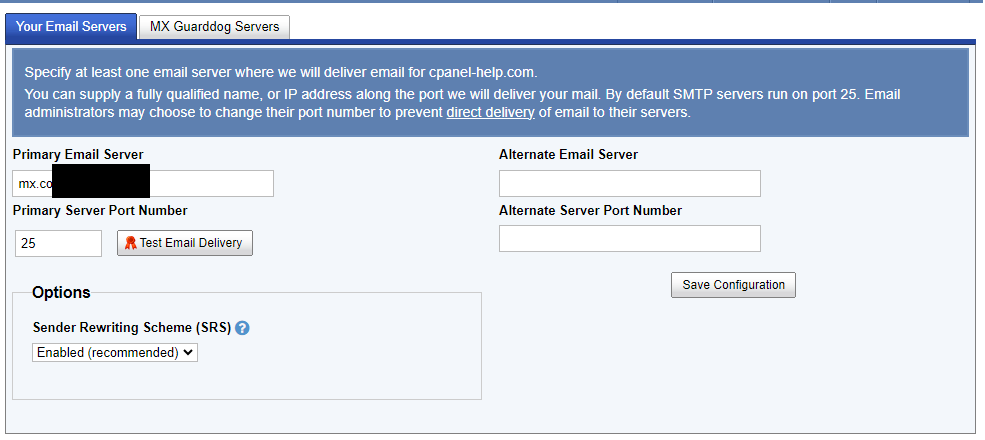 Setup Email Accounts
To correctly forward emails, the individual mailbox's need to be setup on the filtering solution
This can be done a few different ways
Create manually through the interface
Import mailboxes in bulk using CSV format
Sync accounts from WHM or cPanel account
LDAP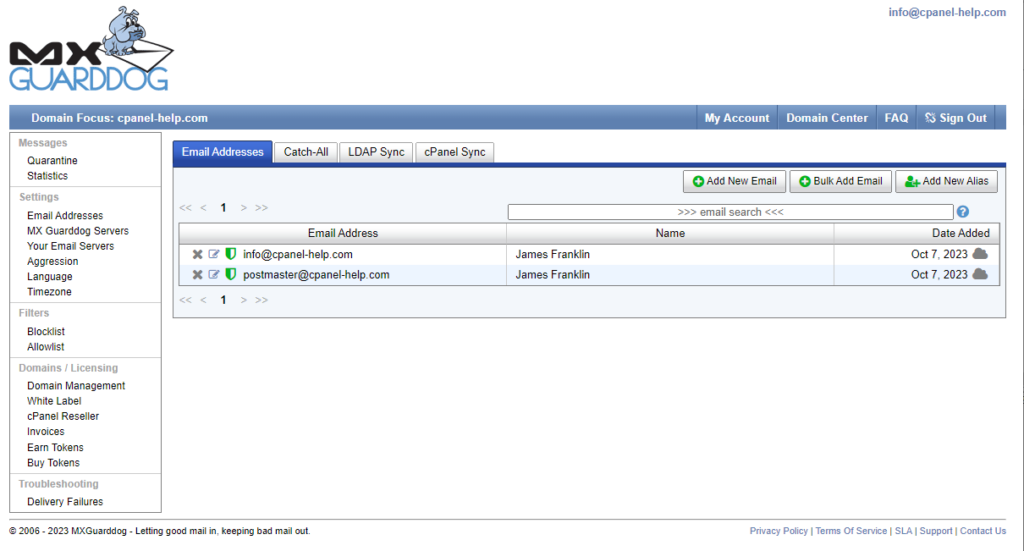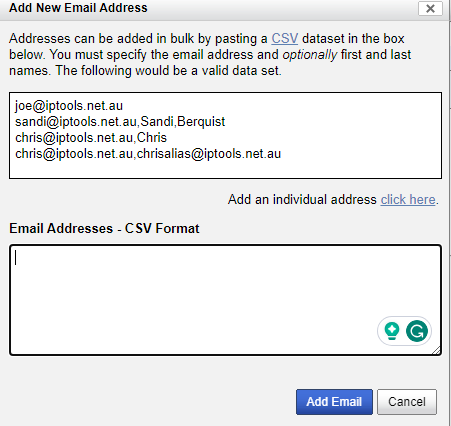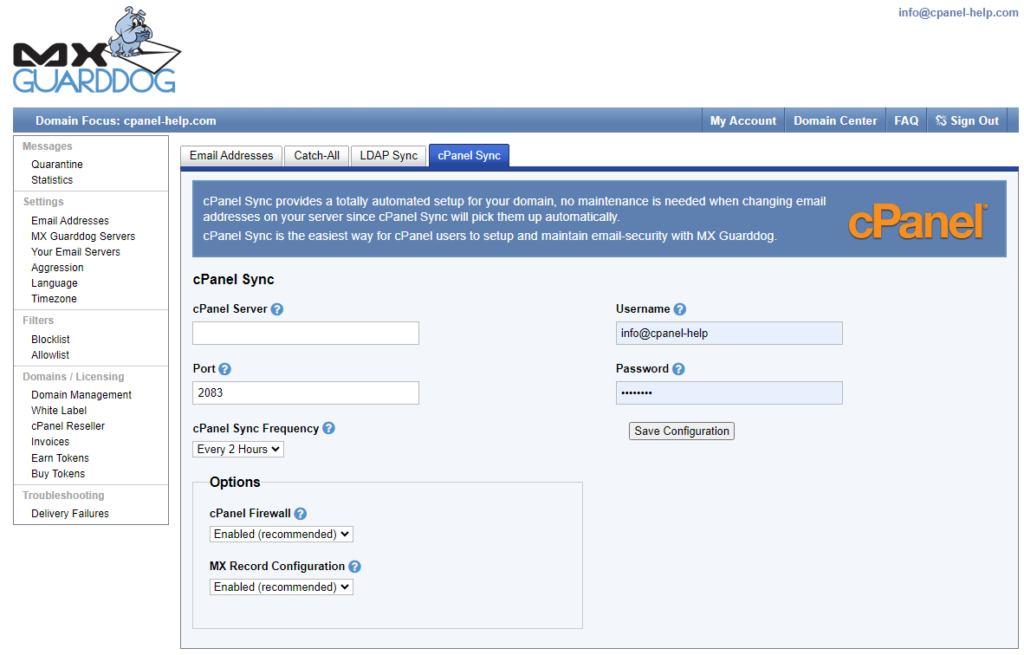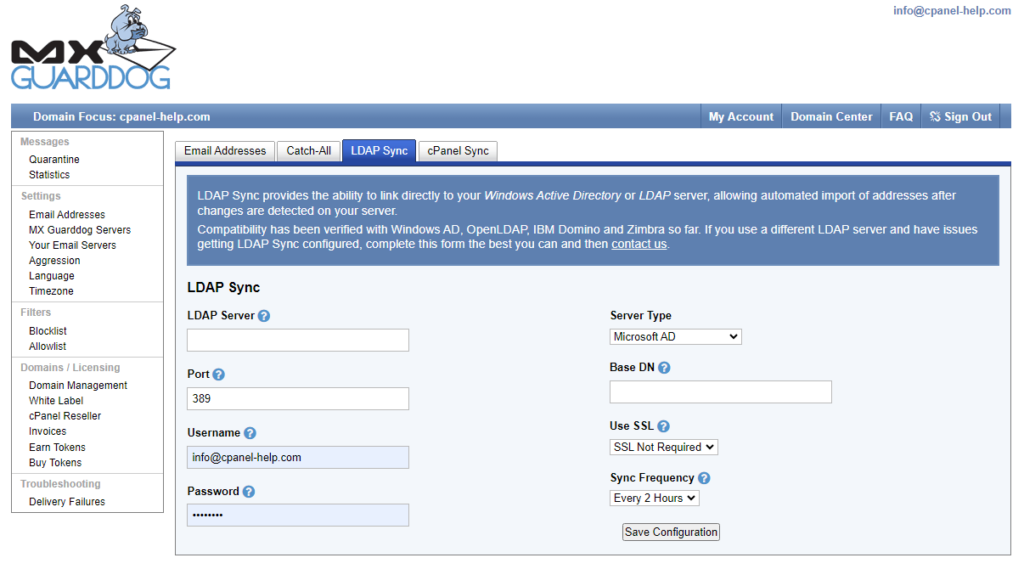 Performance, Usability & Extra Features
Once setup day to day operation of using the spam filter was a breeze, most notably the daily reports (whose schedules can be adjusted) which allow for a streamlined summary of what's been caught to ensure nothing genuine has been blocked. The addition of country logo's is an excellent usability touch.
Blocked items can be quickly released from the email without the need to sign in with credentials thanks to a token embedded in the email making it a painless experience for end users.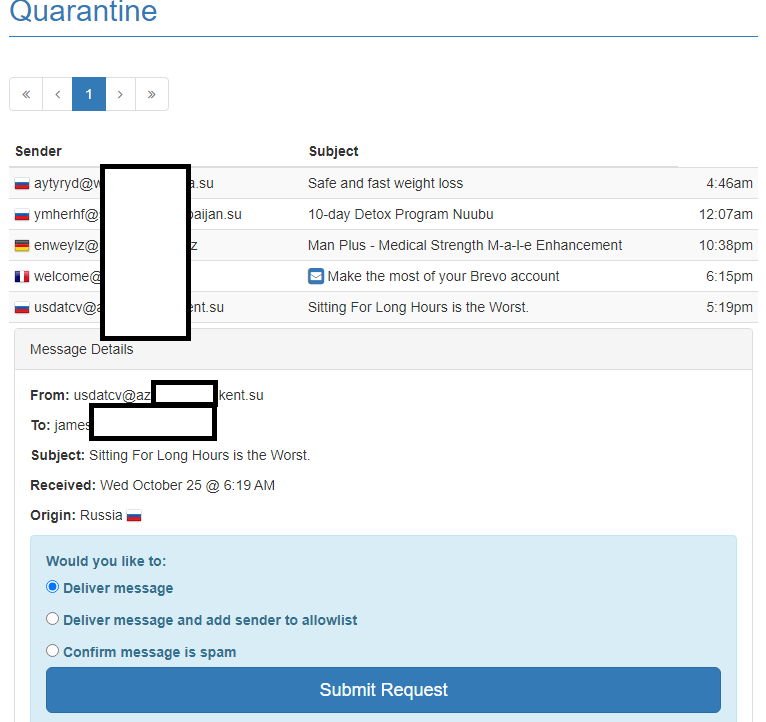 Additional features the platform offers include:
Ability to temporarily hold emails if your mail servers goes offline
Restrict emails sent from selected countries
Auto-Hide messages with very high spam certainty from quarantine reports
Ability to whitelist & blacklist domains
Pricing
MX Guarddog has a simple pricing model of $0.25/user per month or $3 year which is certainly excellent for both personal use and business use. User aliases, such as 'sales@, info@' which get forwarded into a licenced mailbox are not charged extra.
Payment is made through the use of prepaid 'tokens' valued at $0.25 which can be bought with Paypal, Credit Card or with Crypto. There is the ability to 'earn' tokens by placing backlinks on your website which may be suitable for smaller sites or personal use.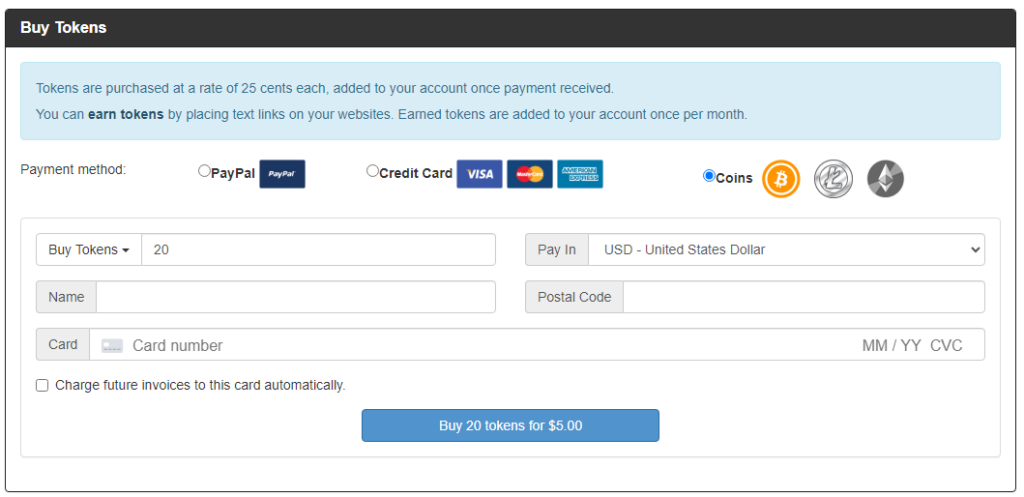 What's Hot
Easy disruption-free Implementation
Affordable $0.25/user/month pricing
Ability to store emails for 7 days if your mail server is offline
Relaying to non-standard server ports
Scanning of Malware
Ability to let users control spam filter sensitivity
Link Sponsored 'Free Tier' available
What's Not
Interface is dated
Limited real-time statistics and monitoring tools
34.22 MB Email size limit
White Label portal is very limited from a management point of view
Overall Summary
In conclusion MX Guarddog is an excellent well thought out platform which is affordable and does not require substantial changes to existing email infrastructure or additional software to be installed on end devices. The ability to sync with cPanel is a useful feature for administrators and huge step up over the default SpamAssassin filtering solution often used in cPanel.
In today's environment an advanced spam filtering solution is required and MX Guarddog is one such solution worth considering.